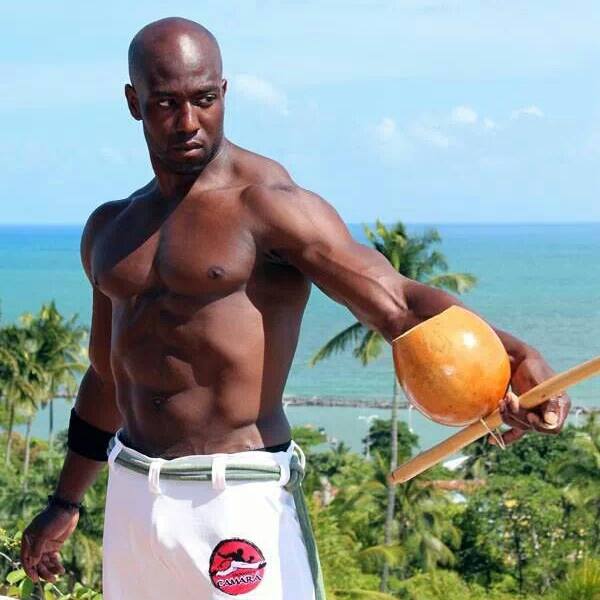 Professor Saci (Stais Armstrong) was born and currently lives in Toronto, Ontario. He is of Jamaican-Canadian background and he has been training various martial arts since 1994. He has attained a 1st degree black belt in Hapkido and has also cross-trained in Aikido, Muay Thai, Jiu-Jitsu, Kenpo Karate and Wrestling. He discovered capoeira in 2000 and was one of Mestre Bola's first students.
Professor Saci also has a percussion background of almost 20 years and has been playing percussion with Mestre Bola in various bands for over 10 years.  They continue to perform in many capoeira & percussion shows nationwide and abroad.
Professor Saci has participated in many capoeira events worldwide and in 2009, he won 1st place Advanced Level  in the Annual US Open Capoeira Tournament in New York.